PowerBI Reporting and Analytics for the Leader in International Logistic and Transportation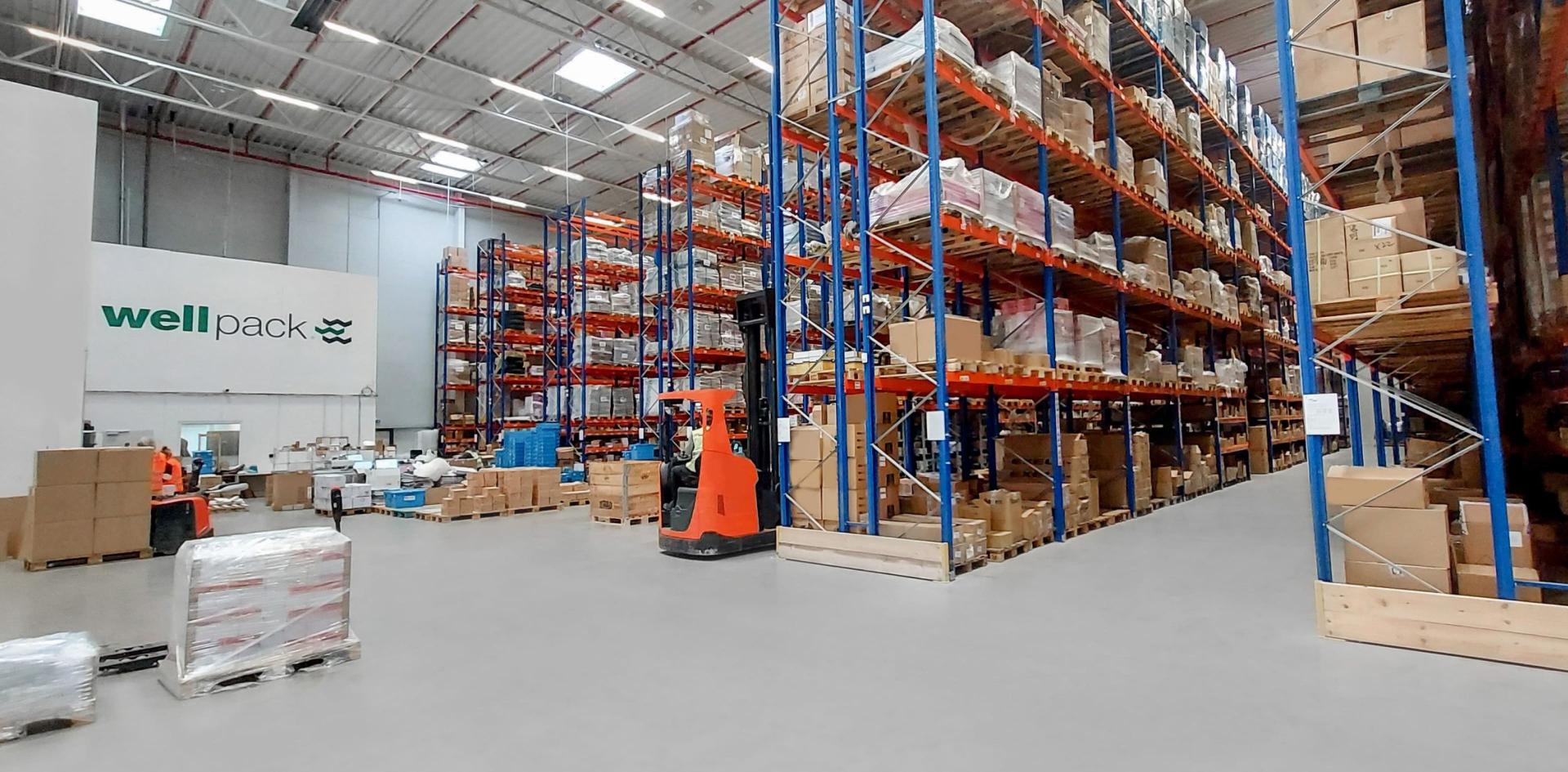 INTRODUCTION
A Powerful Business Intelligence Solution for Warehousing
WELL PACK is an international corporation that offers a wide range of international logistics services - primary warehouse and fulfillment, logistics, and transportation, washing of reusable plastic packaging, packaging materials, mobile washing and steam cleaning, banana packing support, and office relocation. The company is currently operating in 11 European countries. For the client, we have created and are providing support and maintenance of a BI (Business Intelligence) solution. We started with Power BI, and later added an analytical database, and an import service. 
CHALLENGE
Generating Tailored Reports From Various Data and For Different Departments
The main challenge in this project was to effectively manage financial data from multiple countries, where the services are applied, to gain a comprehensive overview of all their entities. WELL PACK is using accounting information from various countries, aiming to consolidate it into a single platform. Additionally, we needed to develop a solution for generating tailored reports for different departments to meet their specific needs. 
SOLUTION
Powerful BI for Financial Precision and Flexibility
We've created a specialized BI Analytics solution in Power BI, with a primary focus on financial data. This powerful tool is deployed across all the countries where our client operates. It efficiently generates regular reports, often delivering results within an hour, though some complex reports may take longer to compile. Our ongoing mission is to continually enhance the consolidation of financial data within this Power BI Analytics solution, ensuring our client receives a comprehensive and accurate view of their financial performance.   
Our dedicated team collaborates closely with the finance department to meticulously identify and resolve data inconsistencies, leading to a refined and unified representation of the organization's financial performance. This solution is designed for maximum flexibility, allowing the finance team to customize reports and templates to meet their specific requirements. We prioritize the automation of data collection and evaluation to save time and guarantee the precision and timeliness of the data. 
With our BI Analytics solution powered by Power BI, our client gains the insights needed to make informed financial decisions that align perfectly with their business objectives. Our commitment is unwavering – we provide valuable insights into your organization's financial performance and will maintain close collaboration with your finance department to achieve this objective. 
CAPABILITIES
Services We Provided
Data Science 

Business Analytics

Business Intelligence
PROCESS
From Acquisition to Insightful Reports and Client Empowerment
We divided the process into four phases: 
1. Data Acquisition - We are extracting the data from the API through the Importer into SQL. 
2. Data Preparation - Data modification in SQL, basic cleaning, calculations, etc. 
3. Reports Creation - Development of PBI reporting in the PBI desktop. 
4. Report Usage - Working with the data and educating the client about how to work with the reports efficiently. 
OUTCOME
Elevating Financial Efficiency for WELL PACK
Thanks to the solution we developed and PowerBI reporting we helped WELL PACK to increase the efficiency of reporting and fiscal management across multiple business units. We have also worked on consolidating the financial data processed by this solution. This has involved identifying inconsistencies in the data, cleaning it up, and creating a unified view of the organization's financial performance. By working closely with the finance department, we have ensured that the consolidation process is accurate and efficient. With this consolidated data, our client can make informed financial decisions that drive the success of their business. The reports and templates generated by the solution are highly customizable, allowing the finance team to tailor them to their specific needs. Automation of data collection and evaluation not only saves time but also ensures that the data is accurate and up to date. Overall, our BI Analytics solution in Power BI has enabled our client to make data-driven decisions that support their business objectives. 
OUTCOME
Powerful Reports: Boosting Efficiency and Driving Future Insights
The creation of several reports for a company brought several advantages. These reports increased the efficiency of reporting, fiscal management, and accounting data consolidation across multiple countries. By providing users with easy-to-understand visualizations of data, they can quickly and accurately identify trends and make decisions supported by data.
The reports can also help identify areas of inefficiency and provide insights into areas that need improvement. This can result in further cost savings and increased revenue for the company.
Regarding potential future extensions, the reports can be integrated with other systems to provide more comprehensive data analysis. For example, the reports could be integrated with machine learning algorithms to offer predictive analytics, or they could be linked with external data sources to provide insights into market trends.
Additionally, the reports can be customized to meet the specific needs of different departments within the company. This can improve collaboration and communication between departments, leading to better decision-making and increased efficiency. With the potential for future extensions and customization, the reports can continue to provide value for the company in the long term. 
Get in Touch with Us
Fill in this form, or, if you prefer, send us an email. Don't worry, we'll send you an NDA and your idea will be safe.
Do you want to be our client?