Beauty AR App with Face Tracking and Custom Animation System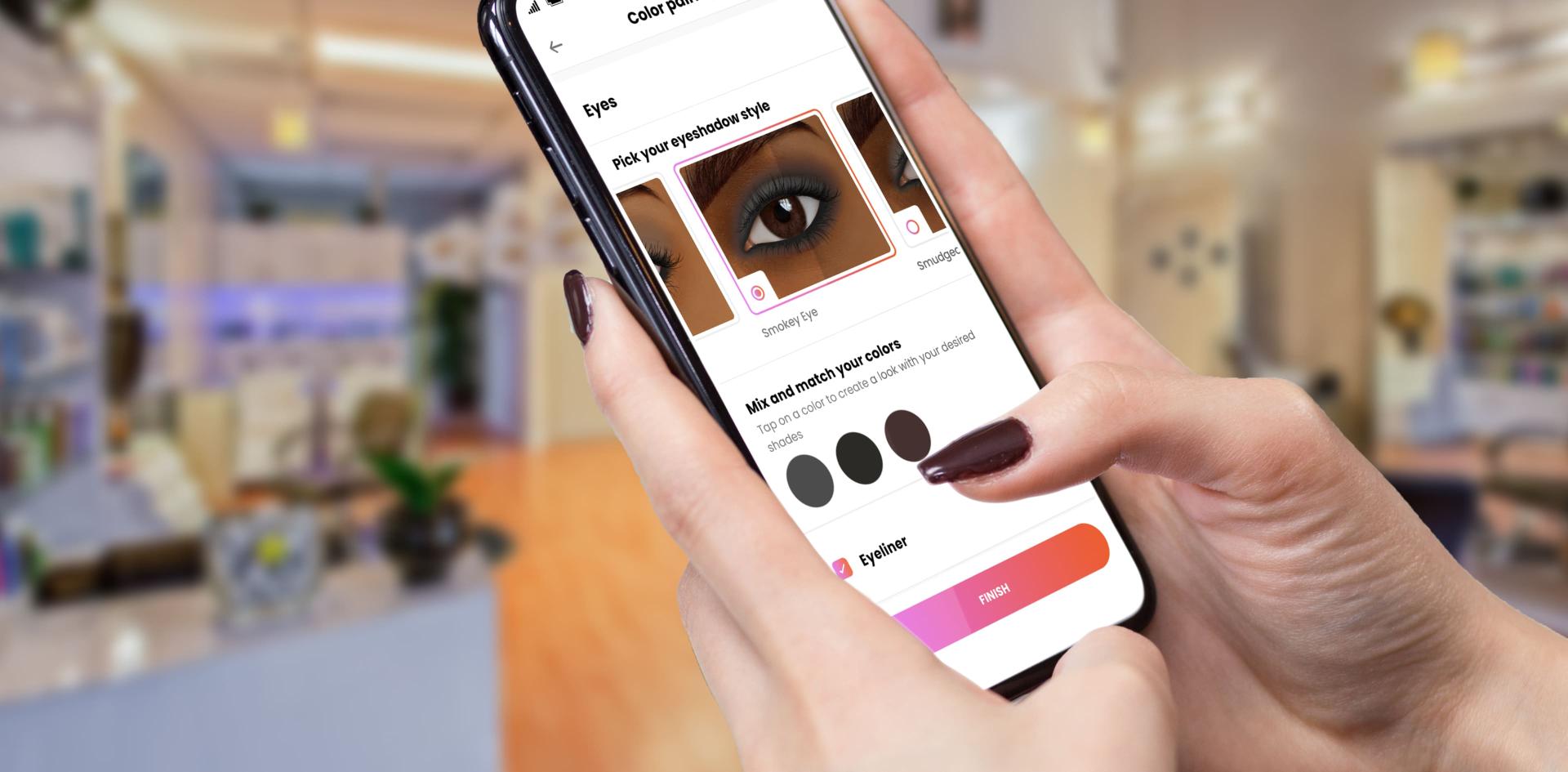 INTRODUCTION
Digitizing the Beauty Industry with AR Technology
The client, a long-time entrepreneur in the fields of beauty, media, and PR, reached out to us based on good references. She expressed interest in technology for the beauty industry, which would assist users and guide them on how to correctly apply cosmetic products on their faces to achieve their desired makeup looks.
CHALLENGE
Becoming a Virtual Beauty Assistant
The biggest challenge was to develop a system for creating and displaying interactive makeup tutorials with step-by-step instructions. The core feature of the FaceTrace mobile app is a custom face tracking solution with a tutorial library that adjusts tutorials based on the user's facial features and the types of makeup products and tools they use. A crucial part of this system is a simple and engaging set of tools dedicated to makeup artists. This set of tools allows them to create makeup tutorials with 2D and 3D animations, narration, and product previews. The vision for FaceTrace was to become a virtual makeup assistant for every woman who wants to learn how to apply makeup following professional tutorials.
SOLUTION
Mobile App FaceTrace with AR Tech Bringing a Unique Beauty Experience
We have developed FaceTrace technology, the first digital tool to offer an easy and engaging makeup application experience.

As a user, you can browse makeup tutorials and preview makeup looks on your face using augmented reality. You can also explore specific beauty products and use them to create your own unique makeup look.

As a makeup artist, you can take advantage of a custom animation system developed specifically for this application. It will allow you to create animated makeup tutorials that guide users step by step, ensuring they know exactly how to apply each makeup product and use makeup tools correctly.

The FaceTrace mobile application is highly intuitive, and designed to help users navigate it easily and quickly find what they are looking for. It's an innovative beauty assistant that offers users an exciting makeup experience.
CAPABILITIES
Services We Provided
Digital Product Specification

Product Design

Prototyping

Usability Testing

Mobile App Development

Extended Reality (VR/AR/MR) 

DevOps

Quality Assurance

Testing

Software Maintenance

Cloud & Data Security
PROCESS
Product Specification & App Design and Development Phase
We met with the client at the beginning when she only had a vision and ideas for a digital product she wanted to create in collaboration with us. We helped her specify how the product should look and function, the direction to take it in development, and future steps. We then proceeded with the actual design, development, and work with AR technology. We regularly communicated with the client, and presented her with incremental outputs, and now the first version of this mobile application is available for testing.
OUTCOME
On the Road to Being a Game Changer in the Field
FaceTrace is an application that was created to empower your confidence and teach you how to apply your makeup. Our client is also in communication with various beauty brands who, thanks to how users interact with the application, gain insights into how these people use their products.
Get in Touch with Us
Fill in this form, or, if you prefer, send us an email. Don't worry, we'll send you an NDA and your idea will be safe.
Do you want to be our client?