Optimizing the UX/UI Design of an Online Designer Eyewear Store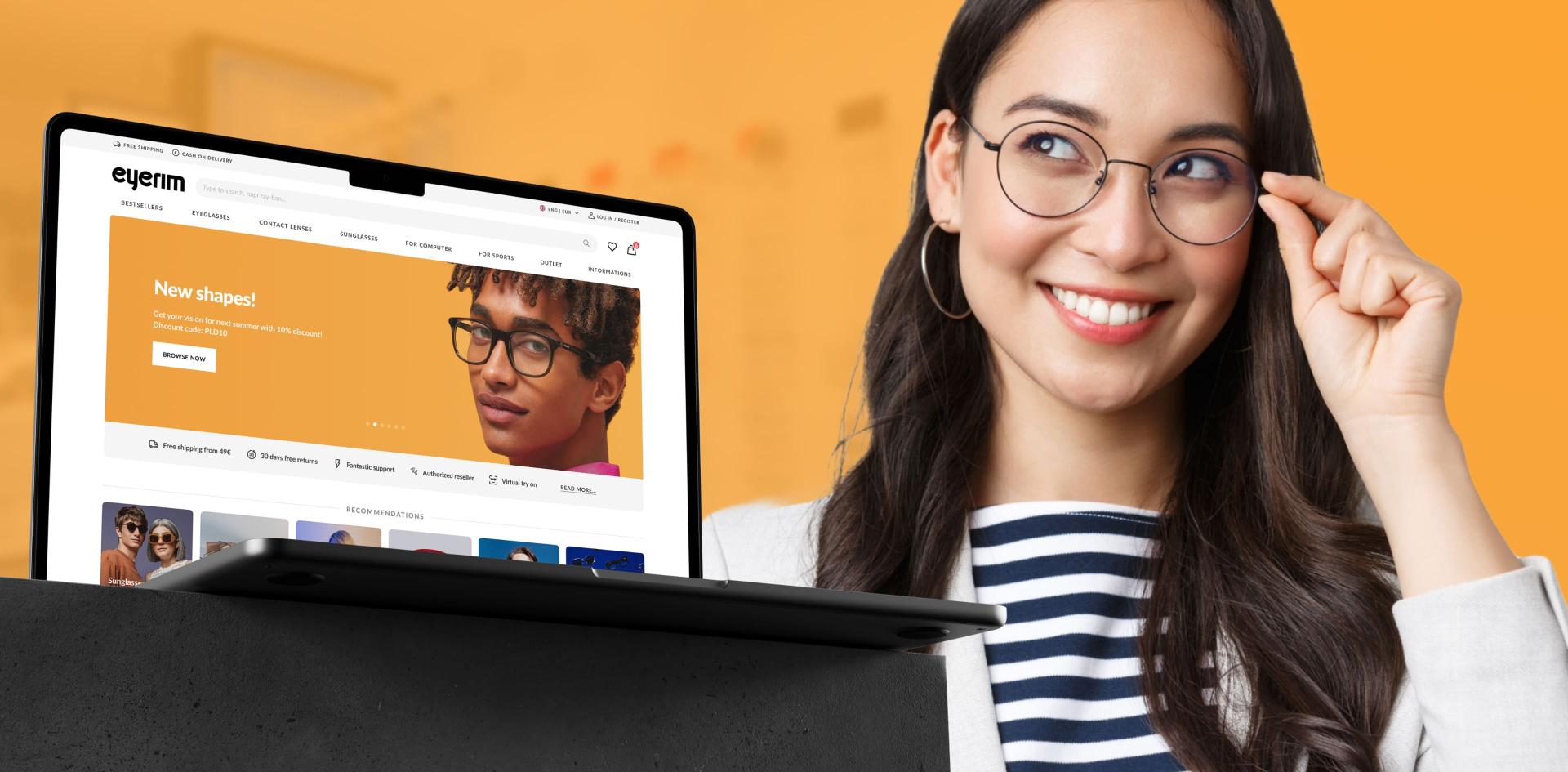 INTRODUCTION
Collaboration with a Fast-Growing Slovak Startup
The brand Eyerim is a rapidly growing company that currently, in addition to its online optics store, is also opening brick-and-mortar shops in major cities, thus operating in both the digital and physical worlds.
CHALLENGE
Optimizing the E-commerce Design to Improve Customer Experience
A client approached us with the intention of updating their e-commerce interface to improve the customer journey in the store.
SOLUTION
Improving the Entire Customer Journey
We optimized the design of the e-shop to make it easy for its visitors to find what they are looking for, navigate through the abundance of products and product lines, choose their desired product from the array of offerings, and complete the entire shopping process smoothly.
CAPABILITIES
Services We Provided
UX Audit

UX Research

UX/UI Design

Product Design

Information Architecture (IA)

Usability Testing
PROCESS
Regular Communication and Incremental Improvements
We maintained regular communication with the client to gather as much input, analytics behind their e-shop, and their own ideas. Based on these elements, along with our UX research, we proposed possible steps and adjustments to improve the current state of the e-shop. Our suggestions were gradually implemented by the client.
OUTCOME
Increasing the Number of Purchases
We proposed changes to the UX and UI design of the e-shop to help customers navigate it more effectively and complete the shopping process, i.e., find everything they need for their final decision-making, without anything discouraging them during the purchase.
Get in Touch with Us
Fill in this form, or, if you prefer, send us an email. Don't worry, we'll send you an NDA and your idea will be safe.
Do you want to be our client?